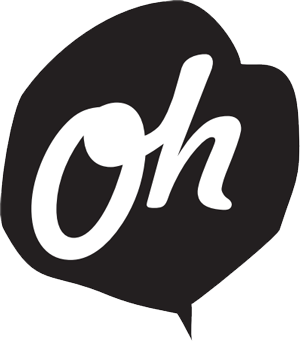 BUCHE DIREKT MIT UNS IN LISSABON
SECURE BOOKING • 24 HOUR CANCELLATION POLICY • BEST PRICES ONLINE
Book Now
Oasis Backpackers Hostels in Lissabon
Looking for a blast from the past hostel experience, Lisbon is an old school hostel. That means more than just a place to sleep, it means an experience, meet lovers, friends, lose friends, lose lovers, lose yourself, be back in time for breakfast.
Budget Zimmer und Schlafsäle in Lissabon, schau es Dir an!
At the Oasis Backpackers Hostels in Lissabon we have many types of rooms ranging from 4 to 14 bed dorm for all types of travellers, most of them with their private bathroom. All rooms come standard equipped with comfortable beds, personal electronic safes, linen, blankets, key card access. We also have a budget double room with an ensuite bathroom. But we know you just want to see them… go ahead, check them out… do it.
Aktivitäten im Oasis Backpackers Hostels Lissabon!
Wir denken, dass unsere Gäste nicht nur spüren sollten, wie es ist, in einer Stadt zu sein, sondern wie es ist, tatsächlich darin zu leben. Wir haben unsere jahrelange Lissabon-Straßenexpertise zusammengestellt, um eine Liste kostenloser und kostenpflichtiger Aktivitäten und Veranstaltungen zu erstellen, um Euch ein echtes lokales Lissabon-Erlebnis zu bieten.
Sehenswürdigkeiten in Lissabon, unser Backpackers Guide!
Obwohl Lissabons schon den Ruf eines lebhafteren Nachtleben Europas hat, können ein paar Dinge immer noch unterschätzt werden. Unbefangen und lässig, ständig Neuigkeiten und auch Entspannung, Lissabon hat viel zu absorbieren. Während es Euch eine Pause von der hektischen Atmosphäre anderer europäischer Grossstädte bietet.
One Image is Worth a Thousand Words
Schau Dir unsere neuesten Beiträge an

Come down next to the river and join us for an afternoon of sun at one of Lisbons best green spots for a game of Volleyball! A little competetion never hurt nobody, especially when it involves sun, beers and balls. Put your best [...]
Lesen Sie mehr
Oasis Backpackers Hostels Lisbon ist zentral gelegen, es ist sehr einfach, uns zu finden!
Just follow directions below and you will be alright. Remember, you can always call us should you get lost and need some more directions(+351) 213 478 044
Wie komme ich zum Oasis Backpackers Hostel Lisbon...?
Vom Bahnhof (Oriente)
vom Flughafen Lissabons
Von der Metro Baixa Chiado
Vom Busbahnhof (Sete Rios)
Vom Bahnhof (Santa Apolonia)
What customers say about Oasis Backpackers Hostels Lisbon
The hostel is very cool! The staff is amazing! One of the best experiences in Lisbon! Felipe Teixeira Da Silva
Cool and chill hostel, with both nice hosts and guests. Backpackers spirit and nicely located. miguel mig
Nice bar downstairs and great staff. But if you need a quiet place then maybe this isn't for you. Miia H
I would recommend a stay in this place 100%! The hostel has a cute little homey atmosphere, the common area is a very cosy place to read, play board games and chat to people. They have a lovely backyard and the location is perfect. Not to mention the loveliest staff and the fun dinners! Also very cheap drinks at the bar; a must! Tara Tošić
Had a great time Here for 4 days. Breakfast was great and we could sleep in silence. You can chill inside and outside while planning your day or drinking a beer. The Hostel is 10 minutes from the centre where bars and restaurants are. Udo Siggi
Really friendly atmosphere and lovely breakfast. The staff were so helpful and welcoming, would definitely come back Becca Mumford
A really good Place to stay. Lovely staff, good services and also a clean Hostel. Simone de ruggiero
Great location - great rooftop view, beautiful architecture, staff (Thomas was amazing & helpful, such a great guy), cheap beer during happy hour. The big issue is limited bathrooms / showers for number of people staying, lockers are small. JOF FDS
I've already started to miss this place. The first day in Lisbon I was so tired, and thought things were not as cheap as I'd imagined. Then the DJ played some good music, and all the lovely people went out at night together... You'll get to know why Europeans praise Lisbon and this hostel is definitely part of it. Plus, it's cheap! Etienne Ray