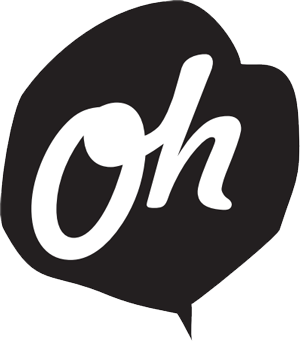 BOOK DIRECT WITH US In Lisbon
RESERVA SEGURA • POLÍTICA DE CANCELACIÓN LAS 24 HORAS • MEJORES PRECIOS ONLINE
Reserve ahora
Oasis Backpackers Albergues en Lisboa
Looking for a blast from the past hostel experience, Lisbon is an old school hostel. That means more than just a place to sleep, it means an experience, meet lovers, friends, lose friends, lose lovers, lose yourself, be back in time for breakfast.
Budget Rooms and Dorms in Lisbon, check them out!
At the Oasis Backpackers Albergues en Lisboa we have ranging from 4 to 8 bed dorm for all types of travelers. All rooms come standard equipped with comfortable beds, personal electronic safes, linen, blankets and key card access. But we know you just want to see them… go ahead, check them out… do it.
Activities at Oasis Backpackers Hostels Lisbon!
We think our guests shouldn't just feel what it's like to stay in a city, but what it is like to actually live in it. We've put our years of Lisbon street expertise together to create a list of free and paid activities and events to give you a true local Lisbon experience.
Things to do in Lisbon, our Backpackers Guide!
Though its reputation of one of Europe's more vibrant night lifes, some things can still go understated. Unpretentions and casual with come-as-you-are tendencies, constant pleasure seeking and relaxation, Lisbon has plenty to absorb, while offering a break from the frenetic atmosphere from other European destinations.
Una imagen vale más que mil palabras
Check out our latest posts
The ultimate foodie challenge. Accompany our resident chef on a food journey to local specialty shops and the main market. Discover the true flavors of Portuguese ingredients and cuisine. Try a bifana and sample some Portuguese [...]
Read more
Oasis Backpackers Hostels Lisbon is centrally located, it is very easy to find us!
Sólo tienes que seguir las instrucciones a continuación y estarás bien. Recuerde, siempre puede llamarnos si se pierde y necesita algunas direcciones más(+34) 955 228 287
How do I get to Oasis Backpackers Hostel Lisbon…?
From The Train Station (Oriente)
from the Lisbon Airport
From The Metro Baixa Chiado
From The Bus Station (Sete Ríos)
From The Train Station (Santa Apolonia)
What customers say about Oasis Backpackers Hostels Lisbon
By the sea, good music and food here. Tianhao Ge
Didn't stay at the hostel but had drinks there with a big group. Was really nice and lovely staff! Jolien Noppen
Amazing place, bartender was the sweetest. Avoid bar park though. Awful. Kaat Vervenne
The hostel is very cool! The staff is amazing! One of the best experiences in Lisbon! Felipe Teixeira Da Silva
Cool and chill hostel, with both nice hosts and guests. Backpackers spirit and nicely located. miguel mig
Nice garden , price was decent, staff were chill Josh Fairhead
Nice bar downstairs and great staff. But if you need a quiet place then maybe this isn't for you. Miia H
I would recommend a stay in this place 100%! The hostel has a cute little homey atmosphere, the common area is a very cosy place to read, play board games and chat to people. They have a lovely backyard and the location is perfect. Not to mention the loveliest staff and the fun dinners! Also very cheap drinks at the bar; a must! Tara Tošić
Had a great time Here for 4 days. Breakfast was great and we could sleep in silence. You can chill inside and outside while planning your day or drinking a beer. The Hostel is 10 minutes from the centre where bars and restaurants are. Udo Siggi
Really friendly atmosphere and lovely breakfast. The staff were so helpful and welcoming, would definitely come back Becca Mumford