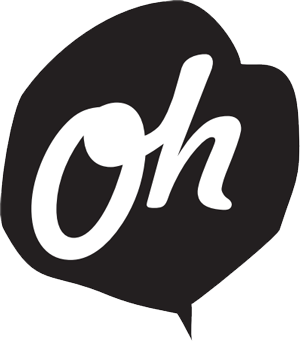 Dos grandes ubicaciones en Sevilla
Reserva segura • Wifi gratis • mejores precios en línea
Reservar ahora
Oasis Backpackers Hostels Palace Seville
The Oasis Backpackers Hostels Palace Seville is housed in a completely restored turn of the century Palace designed for interaction with other travellers, complete with our famous rooftop pool, Indoor and outdoor terrace bar, fully equipped communal kitchen, dinning room, social living room and internet lounge, various common spaces and our always happening "Updown" bar where you can try our local and international concoctions. Free Wi-fi throughout the building helps you stay connected while on the road.
Oasis Backpackers Hostels Sevilla City
The Oasis Backpackers Hostels Seville is set in a contemporary stylish town house in Sevilla's city centre, our hostel caters to all of your traveller's needs. A beautiful spacious terrace overlooks Sevilla's newest modern architecture at Plaza Encarnación also known as "Las Setas" equipped with a rooftop pool, sun loungers and a rooftop bar designed to provide a cosy and relaxed atmosphere where you can easily get in touch with other fellow travellers.
Activities at Oasis Backpackers Hostels Sevilla!
There are many things you can do in Sevilla. This city is full of ancient monuments, modern architecture, galleries, and outdoor activities you can do. Here are some suggestions for you to do and see. Please feel free to ask reception for more tips or a booking for one of the many activities Sevilla offers.
Things to do in Sevilla, our Backpackers Guide!
¡Sevilla es increíble! Una ciudad llena de vida estudiantil y una rica historia, Sevilla es el alma del sur de España. Con esta lista de visitas obligatorias, seguramente verás Sevilla de la manera que debe ser visto y experimentarás todas las mejores partes de esta joya andaluza, como sabrosas tapas, cultura singular, arquitectura increíble, flamenco vibrante y bulliciosa vida nocturna.
One Image is Worth a Thousand Words
Both Oasis Backpackers Hostels are centrally located in Sevilla
Just follow directions below and you will be alright.Remember, you can always call us should you get lost and need some more directions(+351) 213 478 044
How do I get to Oasis Backpackers Hostel…?
From Bus Station Plaza De Armas
From Train Station Santa Justa
From Bus Station Prado San Sebastián
From Seville Airport
What customers say about Oasis Backpackers Hostels Sevilla
Good price, atmosphere is good. Helpful frienly stuff. But the special 'vibe' for a perfect hostel was missing. The showers are molding... Julian K.
The coolest hostel ever ? The right balance between young and old, laissez-faire and well managed, life and quietness, get-together and privacy. The location is awesome, super clean, very central - everything you need is close - but also close to the river to have a run. And all the stuff is super nice and supportive. Loved it there! Nadja Hennig
The reception people were very helpful. The breakfast was very good. Steven Siegelman
Beautiful and clean. The staff is very helpful and it's well located. But if your looking for a hostel vibe where you can easily meat other travellers this is not your hostel Geneviève Rousseau-Myrand
Beautiful and clean. The staff is very helpful and it's well located. But if your looking for a hostel vibe where you can easily meat other travellers this is not your hostel Geneviève Rousseau Myrand
I loved this place. The rooftop is a really chill place to hang out and the location was pretty central in the city.I recommend getting to know Gledson, the Brazilian guy who works nights, as he was a great resource for some hidden gems in the city. Staying here is definetely work it. werlloo
Stayed here twice, once in the private room and once in a 6 dorm. The staff are always amazing and the preferred language is English, obviously they speak Spanish as well. They organise lots of activities and the hostel is well located in the centre of old town, close to transport, tourist attractions and shopping. Only drawback would be the food and sangria on site are a bit expensive. Robert Ferreira
Lives up to its name. Can't imagine staying anywhere but here now when in Seville as a couple. John-Paul Petersen
Stayed here for 2 nights, i usually go to 5 star hotels but this place was much more fun. Meet interesting people. The guy with a beard behind the bar was supercool. Goshtkub
It is a nice hostel for young travelers and to travel with friends. The breakfast was nice but the staff made some bad comments because we opened the door 2 minutes before it opened to the public. Definetly ruined a part of the stay. The rooftop is great if you wanna get to know people and have a few drinks. Anne Cocco