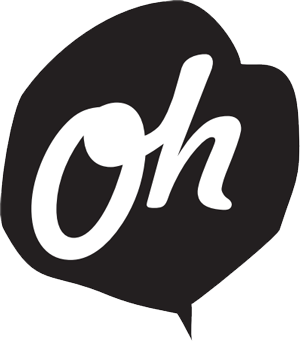 Due grandi località a Siviglia
PRENOTA IN SICUREZZA - POLITICA DI CANCELLAZIONE: 24 ORE DI PREAVVISO - MIGLIORI PREZZI ONLINE
Book Now
Oasis Backpackers Palace Seville
Trying to decide where to stay in Seville? In the gorgeous capital of andalucia we have, not one... BUT TWO HOSTELS. Our urban hostel in Sevilla's city centre completly renovated in 2021, and the spacious and marvellous, Oasis Backpackers' Palace. Equally charming, it will be a hard choice.
Located in a privileged location in the center of Seville, and a few meters from the Plaza de Armas bus station, it is built in an old palace house with almost 1,000 m2.
At Oasis Palace first you will find a hostel with large common areas secondly a spectacular terrace with a pool & bar lastly 219 beds for 219 experiences. All our rooms and common areas have centralized air conditioning and heating. We offer you rooms with options for all tastes and pockets, with private or shared bathroom, with a capacity ranging from 2 to 14 beds. We have private double rooms, mixed dorms, female dorms … That is, we have what you are looking for!
With us you can relax, have fun, enjoy our pool, have a drink on the terrace and rest in our spacious and comfortable rooms. From our Hostel you can go for a walk to the Cathedral, Alcazar, Plaza de España and Puente de Triana, without having to use any means of transport.
At night we wait for you to enjoy a delicious dinner that is served on our terrace, admiring the views of Seville. Now all you have to do is book and you won't regret it!
Oasis Backpackers Ostelli Siviglia
It is our most urban Hostel, a cozy alternative, located in the heart of the emblematic 'Las Setas' the most modern square in Sevilla. This small hostel has 48 beds. We have rooms ranging from 4 to 8 beds, all of them renovated in 2021. We can proudly say that our terrace is one of the most beautiful in the city. From its pool you can take a dip admiring the emblematic Plaza de la Encarnación.
Oasis Co-Working Space
Nowadays you can work from anywhere, that's why we have joined the best of both worlds: a place to have fun and disconect and on the same location a place where you can focus and get some work done. We have a brand new co-working space with 3 fixed desks and of course super fast wi-fi conection so just bring you tablet, laptop or phone and we will provide the rest. Also we have a meeting room with a 65 inch tv for any meetings or presentations you need to have.
Attività presso gli ostelli Oasis Backpackers Siviglia!
C'è veramente sempre qualcosa da fare a Siviglia. Oltre all'elenco illimitato di cose da fare in città, offriamo anche noi una marea di proposte. Notti di Paella sui rooftop, visite guidate, yoga, feste sul tetto, ecc. Dai un'occhiata ai nostri social media per vedere di più di quello che abbiamo da offrire a Siviglia
Seville roof terrace bar
Qui a Oasis, siamo più di un semplice ostello.
Dotato di una grande terrazza sul tetto, una piscina e 2 bar, siamo pronti ad accogliere tutti, dai viaggiatori alla gente del posto.
Con cibo e bevande serviti tutto il giorno e la notte, perché non prendere un cocktail e sedersi sotto il sole cocente di Siviglia.
Con una splendida vista sulla città, non c'è modo migliore per vivere la città dall'alto. Si può facilmente trascorrere l'intera giornata qui al bar sulla terrazza sul tetto Oasis. Essendo un ostello, avrai anche un paio di vantaggi extra .
Serate di offerta speciale, feste a tema, Pub crawls, Beer pong, musica dal vivo, mattine Yoga, e così via.
Cose da fare a Siviglia, la nostra Guida Backpackers!
Siviglia ha un colore speciale! Una città incredibile, piena di stile e storia. C'è una lista infinita di cose da vedere nella capitale dell'Andalusia. Ma sappiamo che si vuole vedere di più dei soliti posti turistici. Grazie ad anni e anni di gente del posto e personale che aggiungevano ogni volta cose nuove alle nostre liste di posti dove andare, abbiamo creato la lista dei luoghi da non perdere (di cui non hai mai sentito parlare), in ciascuna delle nostre città, quindi vai avanti e dai un'occhiata... basta non dirlo a nessuno.
Un'immagine vale mille parole
Both Oasis Backpackers Hostels are centrally located in Sevilla
Basta seguire le indicazioni qui sotto e sarai a posto. Remember, you can always call us should you get lost and need some more directions
Come posso arrivare all'ostello Oasis Backpackers...?
Dalla stazione degli autobus Plaza De Armas
Dalla stazione ferroviaria "Santa Justa"
Dalla stazione degli autobus Prado San Sebastiàn
Dall'aereoporto di Siviglia
Cosa dicono i clienti degli ostelli Oasis Backpackers di Siviglia
This is by far the best hostel I've ever stayed in. I was amazed at what I got for my money at oasis. The common areas are massive, the kitchen is well equipped, the rooms are spacious and the beds are comfortable. The rooftop is also an incredible place to spend time as a solo traveller. The bar is cheap, the staff are friendly and the atmosphere is perfect. I was very sad to leave this place. No other hostel I've stayed at in Spain has come close to Oasis Sevilla. I cannot recommend this hostel highly enough. Marcus Field (marcustheegg)
Great place for cheap budget ! It could be even better with locker under bed to make sure the stuff is safe. nico guiff
This hostel slaps. 10/10 recommend. They're nice and helpful and the people who stay there are nice and fun. Jess Greenbride
After seeing their social media posts I was drawn immediately to the hostel, very active and always showing exactly what's going on each night / the beautiful roof terrace and pool scenes! I had the pleasure of meeting the social media manager during my stay (Brian) who on multiple occasions helped guide the bar crawls and make everyone on the roof terrace feel at home. A massive special shout out to the other incredible volunteers who made every day the best day of my life. Marie, who lights up every room as she enters (no hostel has ever had such a dedicated and happy to be there volunteer) huge asset to the team, Klara (with a K!) who welcomes every guest with the biggest smile. Hyago for his humour and dancing and Angel for his amazing breakfasts which I ordered daily because of him! Finally to my brother Lucas... I hope your back gets better soon, the pub crawl is nothing without your charm. I will miss everything about this incredibly special hostel. Richard Woodruff
Very Nice hostel. Well located, 10 min from the bus station. Confortable bed & mattress in dorms. It will be perfect if they add curtains and an extra usb plug. The bathrooms are in the room so it was just one shower for 10 people. It might need air ventilation (vmc) Big common spaces, cute terrace with a small pool. Staff was very nice and helpful when I needed it. I recommend the guided city tour, every morning at 10:40 am ! Ana M
Very Nice hostel. Well located, 10 min from the bus station. Confortable bed & mattress in dorms. It will be perfect if they add curtains and an extra usb plug. The bathrooms are in the room so it was just one shower for 10 people. It might need air ventilation (vmc) Big common spaces, cute terrace with a small pool. Staff was very nice and helpful when I needed it. I recommend the guided city tour, every morning at 10:40 am ! Anaëlle M
Pros: Cheap Good location You get to meet all sort of people, meet multiple solo travellers, inspired me Great for socialising, really busy and popular during weekends The terrace is perfect place to get outside for some fresh air and socialise at night Cons: - My bed linen was dirty, they had provided with new thick cover that we had to put on ourselves (I didn't) - Limited breakfast selection (If I go again, I would just go have breakfast outside the hostel, one is just outside the hostel) - Our keys did not work with the main gate, we got it looked into and changed keys, still had problems trying to get in. But lucky there is a 24 hour reception Kazim Golzari
Basis accommodation with functional kitchen and food storage, amenities all within walking distance from the hostel . Polite friendly staff. Desmond Ledgister
Beautiful location. There are many options in the down town and this is not a bad one value for money Dylan Schaub
Amazing hostel, beautiful building and super friendly and helpful staff. There is a big common area, nice kitchen and just a generally good atmosphere. Will definitely come back here! Margot Ridderikhoff