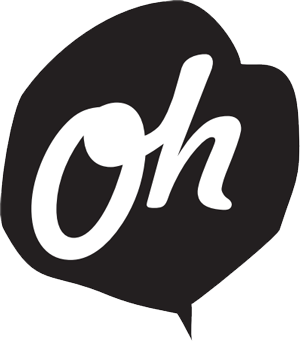 Due grandi locations a Siviglia
SECURE BOOKING • 24 HOUR CANCELLATION POLICY • BEST PRICES ONLINE
Prenota ora
Ostelli Oasis Backpackers ostello Palace Siviglia
Stai cercando di decidere dove alloggiare a Siviglia? Nella splendida capitale andalusa abbiamo non uno... MA DUE OSTELLI. La nostra casa nel centro di Siviglia, e il più grande, restaurato, ostello Palace Oasis Backpackers. Entrambi affascinanti, li lasceremo a combattere tra loro.
Il nostro grande ostello Palace vanta una splendida terrazza con un bar e una piscina sul tetto. Ideale per la vacanza dei tuoi sogni in città. Il nostro bar accoglie gente del posto e viaggiatori allo stesso modo, quindi non ti ritroverai mai solo, senza qualcuno con cui parlare, quale posto migliore per praticare il tuo sivigliano mentre bevi al tramonto. Stai lottando per decidere dove alloggiare a Siviglia? non cercare più.
Ostello Oasis Backpackers Siviglia città
Il nostro ostello in centro città è un'alternativa accogliente, con un'ottima posizione, situato di fronte a "Las Setas", una struttura in legno gigante chiamato "i funghi". Ci si sente davvero nel bel mezzo dell'azione, mentre allo stesso tempo il nostro accogliente ostello ha una piscina sul tetto e un bar tutto suo, dandoti il meglio di entrambi i mondi.
Attività presso gli ostelli Oasis Backpackers di Siviglia!
C'è veramente sempre qualcosa da fare a Siviglia. Oltre all'elenco illimitato di cose da fare in città, anche noi offriamo un'intera tonnellata di cose. Notti con cene a base di Paella sui rooftops, visite guidate, yoga, feste sul rooftop, ecc. Dai un'occhiata ai nostri social media per vedere di più di quello che abbiamo da offrire a Siviglia
Seville roof terrace bar
Here at Oasis, we're more than just a hostel.
Equipped with a large rooftop terrace, a pool and 2 bars, we are ready to accommodate everyone, from travelers to locals alike.
With food and drink served all through the day and night, why not grab a cocktail and sit in the scorching Seville sun.
With gorgeous views of the city, there's no better way to experience the city from above. You can easily spend your whole day here at Oasis rooftop terrace bar. Being a hostel, you get a few extra perks too.
Special offer nights, Themed parties, Pub crawls, Beer pong, Live music, Yoga mornings. etc.
Cose da fare a Siviglia, la nostra Guida Backpackers!
Siviglia ha un colore speciale! Una città incredibile piena di stile e storia. C'è una lista infinita di posti da visitare nella capitale dell'Andalusia. Ma sappiamo che si vuole vedere più dei soli luoghi turistici. Per anni gente del posto e membri dello staff hanno aggiunto cose alle nostre liste di posti dove andare, così abbiamo realizzato una lista dei luoghi da non perdere, (di cui non avete mai sentito parlare), in ciascuna delle nostre città, quindi vai avanti e dai un'occhiata... solo, non dirlo a nessuno.
Un'immagine vale mille parole
Entrambi gli ostelli Oasis Backpackers si trovano in posizione centrale a Siviglia
Basta seguire le indicazioni qui sotto e sarai a posto. Ricorda, puoi sempre chiamarci se ti perdi e hai bisogno di altre indicazioni (351) 213 478 044
Come posso arrivare a ostello Oasis Backpackers...?
Dalla stazione degli autobus Plaza De Armas
Dalla stazione ferroviaria Santa Justa
Dalla stazione degli autobus Prado San Sebastiàn
Dall'aereoporto di Siviglia
Cosa dicono i clienti degli ostelli Oasis Backpackers di Siviglia
Great facilities, perfect location, very nice staff. Breakfast wasn't worth mentioning, so maybe book without and go to the coffee place across the street ;) myriam katalania
A big, friendly and nice hostel with reasonable pricetag (October 2020 16€/night in a 8 bed dormitory, but only max 4 people in the room caused of the Covid-thing). They have a wonderful roofterrace with a pool! They serve breakfast between 8.30-11.00 Ulf Aspeqvist
The hostel is very beautiful and the location close to everything Staff are great but there are some beds that have to be changed due to the noise Out Of Morocco vedios
Lovely hostel, one problem is one toilet and shower room for 12 person. Oleksandr Bogdanov
I honestly have no negative thoughts about this place. The only bad thing about my experience here is that I didn't stay longer. I had the time of my life. I went to this Hostel as a shy 18 year old. And if someone as young and awkward as me is able to have a great time and able to meet lots of cool people, so are you. The Pub Crawl was also a highlight for me, especially if you live in the United State like me where the legal drinking age is 21 (smh). The Spaniards are one of the coolest people too :'). I would rate this Hostel 6/5 if I could Marcel Kirst
Well located near the main attractions, the hostel also has a terrace and a pool. However, earplugs aren't free and locks can only be purchased, not borrowed with a deposit. It is a good hostel overall. Nicholas Kesteloot
Good price, atmosphere is good. Helpful frienly stuff. But the special 'vibe' for a perfect hostel was missing. The showers are molding... Julian K.
L'ostello più cool che mai? Il giusto equilibrio tra giovani e vecchi, laissez-faire e ben gestito, vita e tranquillità, ritrovo e privacy. La posizione è incredibile, super pulito, molto centrale - tutto ciò di cui avete bisogno è vicino - ma anche vicino al fiume per andare a fare una corsa. E in tutte le cose è super bello e solidale. Ci è piaciuto molto! Nadja Hennig
Le persone della reception erano molto disponibili. La colazione era molto buona. Steven Siegelman
Bello e pulito. Il personale è molto disponibile ed è ben posizionato. Ma se siete alla ricerca di un'atmosfera da ostello dove si può facilmente incontrare altri viaggiatori questo non è l'ostello che fa al caso vostro Geneviève Rousseau-Myrand