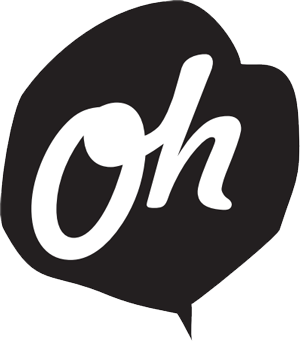 Due grandi locations a Siviglia
SECURE BOOKING • 24 HOUR CANCELLATION POLICY • BEST PRICES ONLINE
Prenota ora
Oasis Backpackers Palace Seville
Trying to decide where to stay in Seville? In the gorgeous capital of andalucia we have, not one... BUT TWO HOSTELS. Our urban hostel in Sevilla's city centre completly renovated in 2021, and the spacious and marvellous, Oasis Backpackers' Palace. Equally charming, it will be a hard choice.
Located in a privileged location in the center of Seville, and a few meters from the Plaza de Armas bus station, it is built in an old palace house with almost 1,000 m2.
At Oasis Palace first you will find a hostel with large common areas secondly a spectacular terrace with a pool & bar lastly 219 beds for 219 experiences. All our rooms and common areas have centralized air conditioning and heating. We offer you rooms with options for all tastes and pockets, with private or shared bathroom, with a capacity ranging from 2 to 14 beds. We have private double rooms, mixed dorms, female dorms … That is, we have what you are looking for!
With us you can relax, have fun, enjoy our pool, have a drink on the terrace and rest in our spacious and comfortable rooms. From our Hostel you can go for a walk to the Cathedral, Alcazar, Plaza de España and Puente de Triana, without having to use any means of transport.
At night we wait for you to enjoy a delicious dinner that is served on our terrace, admiring the views of Seville. Now all you have to do is book and you won't regret it!
Oasis Backpackers Ostelli Siviglia
It is our most urban Hostel, a cozy alternative, located in the heart of the emblematic 'Las Setas' the most modern square in Sevilla. This small hostel has 48 beds. We have rooms ranging from 4 to 8 beds, all of them renovated in 2021. We can proudly say that our terrace is one of the most beautiful in the city. From its pool you can take a dip admiring the emblematic Plaza de la Encarnación.
Oasis Co-Working Space
Nowadays you can work from anywhere, that's why we have joined the best of both worlds: a place to have fun and disconect and on the same location a place where you can focus and get some work done. We have a brand new co-working space with 3 fixed desks and of course super fast wi-fi conection so just bring you tablet, laptop or phone and we will provide the rest. Also we have a meeting room with a 65 inch tv for any meetings or presentations you need to have.
Attività presso gli ostelli Oasis Backpackers di Siviglia!
C'è veramente sempre qualcosa da fare a Siviglia. Oltre all'elenco illimitato di cose da fare in città, anche noi offriamo un'intera tonnellata di cose. Notti con cene a base di Paella sui rooftops, visite guidate, yoga, feste sul rooftop, ecc. Dai un'occhiata ai nostri social media per vedere di più di quello che abbiamo da offrire a Siviglia
Seville roof terrace bar
Here at Oasis, we're more than just a hostel.
Equipped with a large rooftop terrace, a pool and 2 bars, we are ready to accommodate everyone, from travelers to locals alike.
With food and drink served all through the day and night, why not grab a cocktail and sit in the scorching Seville sun.
With gorgeous views of the city, there's no better way to experience the city from above. You can easily spend your whole day here at Oasis rooftop terrace bar. Being a hostel, you get a few extra perks too.
Special offer nights, Themed parties, Pub crawls, Beer pong, Live music, Yoga mornings. etc.
Cose da fare a Siviglia, la nostra Guida Backpackers!
Siviglia ha un colore speciale! Una città incredibile, piena di stile e storia. C'è una lista infinita di cose da vedere nella capitale dell'Andalusia. Ma sappiamo che si vuole vedere di più dei soliti posti turistici. Grazie ad anni e anni di gente del posto e personale che aggiungevano ogni volta cose nuove alle nostre liste di posti dove andare, abbiamo creato la lista dei luoghi da non perdere (di cui non hai mai sentito parlare), in ciascuna delle nostre città, quindi vai avanti e dai un'occhiata... basta non dirlo a nessuno.
Un'immagine vale mille parole
Entrambi gli ostelli Oasis Backpackers si trovano in posizione centrale a Siviglia
Just follow directions below and you will be alright. Remember, you can always call us should you get lost and need some more directions
Come posso arrivare a ostello Oasis Backpackers...?
Dalla stazione degli autobus Plaza De Armas
Dalla stazione ferroviaria Santa Justa
Dalla stazione degli autobus Prado San Sebastiàn
Dall'aereoporto di Siviglia
Cosa dicono i clienti degli ostelli Oasis Backpackers di Siviglia
It was the best hostel experience I had, mainly thanks to other guests being awesome people, but also because the terrace and bar were a perfect hangout spot. Martin Cusse
I definitely recommend the Oasis Backpackers! The hostel is located in a beautiful old house. Rooms are perfectly clean and with very good air conditioning. There are wide communal area. The must is the rooftop with the (small) swimming pool, a place to easely meet people. Moreover the hostel have a very good places to eat and dance to recommand. Jean-Louis Paris
Great (party) hostel. If you come to Sevilla for a quiet and peaceful vacation this is probably not the hostel for you. But if you need a cheap, social and fun time this is the place to be. Pro's: - Great rooftop terrace with cheap bar. You can meet a lot of people here. - The beds are comfy and not to soft. - Daily cleaning of public area's and bathrooms. - AC in the rooms - Great location about 5 minutes from main spots in town. Improvements: - No curtains on the beds. I don't mind but some will. - Most personnel is great. Some are a little bit to serious - One time they put our AC down during the day. I did not get back on in time so that night was to hot. Tips for people staying here: Bring earplugs and sleeping mask if you wake up easily and you'll be fine. Also try to book the smaller rooms these are definitely better and are the price difference is very small. Quincy
Fabulous hostel absolutely loved my time here, lovely staff and rooms were clean only 4 star because the pool wasn't the cleanest I think it could so with some better filters in there but still amazing overall Sally Jervis
Awesome experience, went on the pub crawl with a few friends and had a great time! The unlimited hour of sangria was the best part! Lilian Tesselaar
I really liked staying in this hostel. I had the best night in the pub crawl and had opportunity to meet very nice people! I loved the experience 😃 João Pedro
The pub crawl was great! Hour of unlimited sangria and free drinks at each stop. The bars were nice and the club was really cool. Great opportunity to meet people and lots of fun! Aisling Beirne
i dont think you get the full picture because i rannnn this pub crawl. this isnt a hostel review we didnt even stay here just hopped on the pub crawl but it was good enough so its a recommend for me. free hour of sangria so like do what you want with that. the places we went were good but they were a mega walk away- like last place we went to had us walking 45 minutes- like this isnt a charity walk i dont need those miles at 4am. crawl leader also didnt even wanna go to the last place but i wont expose him he was fun- took some convincing tho. if ur still reading u shoudlnt be its a recommendation like you saw the 5 stars. Max Arneson
Probably the best hostel in Seville! Many travellers open to meet up and great facilities for that. Would come here again. Viktoriia Konashchuk
I reccomend this hostel to everyone! I had tons of fun at the terrace and I did the best pub crawl that I did in Spain. They give you one hour of sangria in the event, then we went to many bars and a big club. I totally reccomend this hostel!!! Robson Ferreira