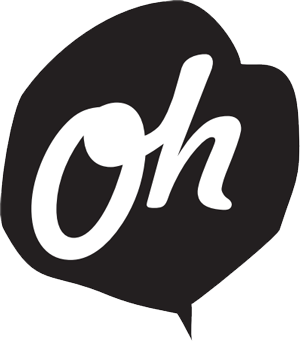 BOOK DIRECT WITHUS in Granada
PRENOTAZIONE SICURA - POLITICA DI CANCELLAZIONE 24 ORE SU 24 - MIGLIORI PREZZI ONLINE
Prenota ora
Ostelli Oasis Backpackers a Granada
Come and meet us will show you a true Andalusian experience
Camere economiche e dormitori a Granada, dai un'occhiata!
Soggiorna nel nostro splendido edificio andalusiano per esplorare la bellissima Granada a piedi. Ai piedi dell'Albaicàn è possibile visitare i negozi e ristoranti marocchini che circondano la zona. O puoi semplicemente crogiolarti al sole sulla nostra terrazza sul tetto con un cocktail in ogni mano, la scelta è tua... Rispettiamo entrambe le opzioni allo stesso modo.
Attività presso l'ostello Oasis Backpackers Granada
Cosa abbiamo da offrire? Che domanda. Ecco una breve lista: spettacoli di flamenco, tour di tapas, serate karaoke, serata a base di paella, yoga e trekking, bar crawl, tour della città, notti con barbecue, ecc.
Hai qualcos'altro in mente? Contattaci prima del tuo soggiorno, vedremo cosa possiamo fare per te.
Cose da fare a Granada, la nostra Guida Backpackers!
Granada è incredibile! Città piena di una vibrante vita studentesca e una ricca storia, Granada è l'anima della Spagna meridionale. Con questa lista di luoghi da non perdere, puoi stare sicuro che vedrai Granada nel modo in cui bisogna vederla e godrai di tutti gli angoli più belli di questo gioiello andaluso - come gustose tapas gratuite, la sua cultura particolare, la sorprendente architettura, il flamenco vibrante e la vivace vita notturna.
One Image is Worth a Thousand Words
Oasis Backpackers Hostels Granada is centrally located, it is very easy to find us!
Just follow directions below and you will be alright.
Ricordate, puoi sempre chiamarci se ti perdi e hai bisogno di indicazioni +34 958 215 848
Come posso arrivare all'ostello Oasis Backpackers a Granada...?
Dalla stazione di bud di Granada
Dall'aeroporto di Granada
Dalla stazione ferroviaria di Granada
By Car
What customers say about Oasis Backpackers Hostel Granada
I stayed for one night one but good vibe of people here! Like that have shared kitchen and the bath room inside the room but separated by the door! Roof top with good view, unluckily I could spend time here only 1 night. Preyanuch Suppapantanon
Overall Good hostel! Great price, location, vibe! I also stayed in TOC in the same trip. In comparison I would say that TOC is prettier, fancier but Oasis is good for socializing and rustic! Both are great. Depending on what vibe you are looking for - I would likely go for oasis next time (since hostels are meant to interact) but if I'm looking for just a cheap place to stay with more me-time then TOC since it feels like a hotel at the price of a hostel! geetika rajani
We had an anecdote coming to this place - we accidentally booked a stay in Granada Nicaragua (South America) so the staff/ owner particularly working there was very helpful by giving as a hand for this honest mistake (other people had done in the the past) by asking us to book again the cheapest room in their place and then gave us free up beat on the room. Everything else was perfect, great people, staff, location, vibe, location - coming right up when I am back to Granada, SPAN. :D Vanja Žunić
This is a great hostel. I loved my stay. They had a fun volunteer community that often brought life and good vibes to the very well equipped kitchen. I was able to meet a lot of good people in that environment. The staff were really helpful and gave great travel tips and recommendations. Interior design is cool and cozy, rooms are clean, comfortable, and have enough storage space. Definitely the best hostel I stayed at in Spain. Evan Wheeler
Honestly before I got in and see the hostel was near a mosque in a neighborhood with narrow streets I wasn't at ease but then I found out it is quite safe, has a beautiful interior but specially a team of young volunteers who are really kind and helpful to the guests, sharing their cooked meals, giving us tips, inviting guests out and they do a magical work because the hostel is so perfctly clean and in order. Definitely these volunteers made this experience absolutely amazing! Besides that I had a lot of luck with these guests because this hostel is really a place you can rest very well...after midnight everyone goes quite and respect each other (not talking of someone who stole my cheese for my breakfast from the fridge...though). Thank you! Juana Manjua
it's a clean and friendly hostel , the price is perfect . It's located in the center , I really like it , yes the dorms are really small even you can not move comfortably In your bed , the roof is amazing , something that I like about it is next to Bin Zayed mosque so you will not find difficulties in praying .... The receptionist is a good man and very helpful ghalib bak
Thanks Pablo and Luisa for everything Mika treat me really well... If you need me in the future I'm just one call away... Thanks to Juan, Cleo, Milena and all of the people that stayed in Granada and Málaga. Juan Manuel Bembibre
Really wished we could have stayed longer!! We loved our stay at Oasis so much even tho we only stopped for one night. Really nothing negative to say about it; perfect location, comfortable beds, clean and large bathrooms, lovely outside area by the bar + a second outside area on the rooftop. Staff was lovely, shout-out to Manu the volunteer, he's a legend! 100% would recommend! Giulia Corsetti Antonini
Great place, cool staff with good advices for discovering Granada! Alexandre Bocage
Already looked nice and cosy on the pictures. But really surpassed my expectations! 😃 Very nice and friendly vibes. Feels like a home away from home for all the warmhearted people 🏡💕 Grateful to have stumbled upon this precious gem 🥰❤️ Yunus Baykir