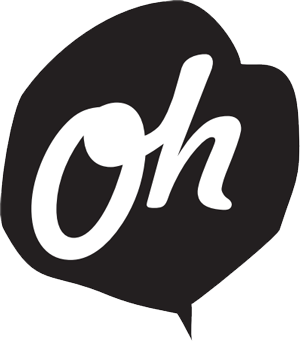 BOOK GROUPS WITH US in Granada
SECURE BOOKING • 24 HOUR CANCELLATION POLICY • BEST PRICES ONLINE
Reservar agora
Oasis Backpackers Hostels in Granada
Due to the current situation, we are only accepting group bookings, please enquire with us if you have any questions!
Budget Rooms and Dorms in Granada, check them out!
Fica no nosso fantástico edifício andaluz para poderes explorar a linda cidade de Granada a pé. Na zona de Albaicín podes visitar as lojas e restaurantes marroquinos que rodeiam a região. Ou simplesmente aproveitar o sol no terraço com um cocktail em cada mão, a escolha é tua.... Respeitamos igualmente ambas as opções.
Activities at Oasis Backpackers Hostels Granada
O que temos para oferecer? Boa pergunta. Aqui está uma pequena lista: Shows de flamenco, tours de tapas, open mics, noites de paella, yoga, caminhadas, bar crawl, tours na cidade, noites de churrasco, etc.
Got something else in mind? Get in touch before your stay, we can see what we can do for you.
Things to do in Granada, our Backpackers Guide!
Granada is amazing! A city full of vibrant student life and a rich history, Granada is the soul of Southern Spain. With this list of must-see sights, you're sure to see Granada the way it's meant to be seen and experience all the best parts of this Andalucian gem – like tasty free tapas, distinct culture, amazing architecture, vibrant flamenco, and bustling night life.
Uma imagem vale mais do que mil palavras
Oasis Backpackers Hostels Granada is centrally located, it is very easy to find us!
Just follow directions below and you will be alright.
Remember, you can always call us should you get lost and need some more directions +34 958 215 848
How do I get to Oasis Backpackers Hostel Granada…?
From Granada Bus Station
From Granada Airport
From Granada Train Station
By Car
What customers say about Oasis Backpackers Hostel Granada
Stayed there for almost a week, everything was nice, rooms were clean, staff was friendly. Great place to meet some other travellers. Enelin Mitt
My Savior was wonderful, mostly because I had an entire room to myself for Three nights. The room was also unbelievably clean along with the rest of the hostel. Annie (day time receptionist) was awesome! She was so professional and went above and beyond for me and I'm sure other guests. She suggested where I should buy tickets for certain activities, She asked me what I was doing to make sure I was doing all of the right things, She told me about the loyalty program even though I had already stayed at your hostel in Malaga and Seville. She got me a refund on my seventh night. rani cheema
Hostel com boas energias, pessoas divertidas e únicas. A vista do quarto era maravilhosa e a equipa era muito simpática e prestável. evelien H.
Equipa muito simpática. Bom lugar❤❤❤ Елена Конда
Out of the 50+ hostels I've stayed at in Europe, I think this was one of the best places to socialize. There are a couple of hostels in Granada that are a bit cheaper, but I think the extra few euros is totally worth it. Right in the center of the vibrant Moroccan market and the entrance of Albacin. It's nice that you can go out for beer and tapas of Moroccan food and not have to walk 15 minutes back. One of the cleanest hostels I've stayed at; and I understood why when I saw the cleaning staff cleaning very heartfully in the morning. Very kind staff overall. They offer a bunch of tours and events for a cheap price (the guy they partner with gives discounts) if you're into that kind of thing. Granada is a city that has a special place in my heart and I think it's partly thanks to this hostel. It was a pity I couldn't extend my stay (there was a large group that reserved all the beds) because I loved it so much! Definitely coming back when I'm in Granada next time. Moe Nakahara
Tive uma óptima estadia, a equipa é super simpática e prestável e todo o hostel é super agradável com quartos limpos, um bar muito fixe e um bom telhado. Com certeza irei voltar! valen starosta
Great experience staying at the hostel. The staff were always very accommodating and helpful. The atmosphere was great as well. I would definitely recommend! Shawna Gervais
Um ótimo hostel. Quartos e banheiros limpos e espaçosos. Abid Poonawalla
Recomendo vivamente este hostel, as amizades, a equipa e a localização foram pontos excelentes. Têm actividades que são divertidas para os seus hóspedes. 5 estrelas! Joan Tare
A nossa experiência foi ótima. O lugar está bem decorado e é divertido. Adorámos a piscina, o bar, a mesa de ping-pong e até mesmo a mesa de bilhar um pouco raquítica. O lugar estava repleto de backpackers que, claro, contribuíram muito para a experiência. Gostámos tanto que ficámos mais dois dias. tiffany h