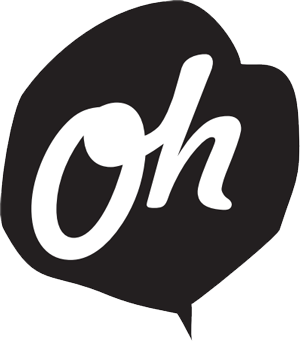 Dois grandes locais em Sevilha
SECURE BOOKING • 24 HOUR CANCELLATION POLICY • BEST PRICES ONLINE
Reservar agora
Oasis Backpackers Hostels Palace Sevilha
A tentar decidir onde ficar em Sevilha? Na deslumbrante capital de Andaluzia, não temos um... MAS DOIS HOSTELS. Temos a nossa casa no centro da cidade de Sevilha, e o maior, e restaurado, Oásis Backpackers Palace. Igualmente encantador, mas vamos deixar-te a decidir.
O nosso grande Hostel Palace dispõe de um terraço com bar & piscina. Ideal para a pausa na cidade dos teus sonhos. O nosso bar acolhe uma mistura de locais e backpackers, para que nunca te sintas perdido em falar com alguém, que melhor lugar para praticar o teu Sevilhano enquanto bebes ao ver o pôr-do-sol. A lutar para decidir onde ficar em Sevilha? Não procures mais.
Oasis Backpackers Hostels Sevilha City
O nosso Hostel City é uma alternativa acolhedora, com uma ótima localização, situada em frente a 'Las Setas' uma estrutura gigante de madeira chamada 'os cogumelos'. Podes-te realmente sentir no meio da ação, ao mesmo tempo que o nosso aconchegante hostel tem uma piscina e um bar no terraço, oferecendo-te o melhor dos dois mundos.
Atividades no Oasis Backpackers Hostels Sevilha!
Há realmente sempre algo a fazer em Sevilha. Para além da ilimitada lista de coisas a fazer na cidade, nós próprios também fazemos uma tonelada de coisas no hostel. Noites de Paella nos terraços, passeios de tapas, yoga, festas nos terraços, etc. Consulta as nossas redes sociais para veres mais do que temos para oferecer em Sevilha.
Seville roof terrace bar
Here at Oasis, we're more than just a hostel.
Equipped with a large rooftop terrace, a pool and 2 bars, we are ready to accommodate everyone, from travelers to locals alike.
With food and drink served all through the day and night, why not grab a cocktail and sit in the scorching Seville sun.
With gorgeous views of the city, there's no better way to experience the city from above. You can easily spend your whole day here at Oasis rooftop terrace bar. Being a hostel, you get a few extra perks too.
Special offer nights, Themed parties, Pub crawls, Beer pong, Live music, Yoga mornings. etc.
Coisas a fazer em Sevilha, Guia de Backpackers!
¡Sevilla tiene un color especial! Uma cidade incrível, cheia de estilo e história. Há uma lista tão longa quanto o teu braço das coisas que deves ver nesta capital Andaluza. Mas sabemos que queres ver mais do que apenas os locais turísticos. Ao longo de anos e anos de locais & equipas fomos acrescentando às nossas listas locais a visitar, e desenvolvemos uma lista de locais de visita obrigatória (de que nunca ouviste falar), em cada uma das nossas cidades, por isso vai em frente, e dá uma vista de olhos... mas não digas nada a ninguém.
Uma imagem vale mais do que mil palavras
Ambos os Oasis Backpackers Hostels estão localizados no centro de Sevilha
Basta seguir as instruções abaixo e tudo correrá bem. Lembra-te, que podes sempre nos ligar no caso de te perderes e precisares de mais algumas direções(+351) 213 478 044
Como chegar ao Oasis Backpackers Hostel...?
Do Terminal Rodoviário Plaza de Armas
Da Estação de Comboios Santa Justa
Do Terminal Rodoviário Prado San Sebastián
Do Aeroporto de Sevilha
O que os clientes dizem sobre o Oasis Backpackers Hostels Sevilha
Great facilities, perfect location, very nice staff. Breakfast wasn't worth mentioning, so maybe book without and go to the coffee place across the street ;) myriam katalania
A big, friendly and nice hostel with reasonable pricetag (October 2020 16€/night in a 8 bed dormitory, but only max 4 people in the room caused of the Covid-thing). They have a wonderful roofterrace with a pool! They serve breakfast between 8.30-11.00 Ulf Aspeqvist
The hostel is very beautiful and the location close to everything Staff are great but there are some beds that have to be changed due to the noise Out Of Morocco vedios
Lovely hostel, one problem is one toilet and shower room for 12 person. Oleksandr Bogdanov
I honestly have no negative thoughts about this place. The only bad thing about my experience here is that I didn't stay longer. I had the time of my life. I went to this Hostel as a shy 18 year old. And if someone as young and awkward as me is able to have a great time and able to meet lots of cool people, so are you. The Pub Crawl was also a highlight for me, especially if you live in the United State like me where the legal drinking age is 21 (smh). The Spaniards are one of the coolest people too :'). I would rate this Hostel 6/5 if I could Marcel Kirst
Bem localizado perto das principais atracções, o hostel tem também um terraço e uma piscina. No entanto, os tampões para os ouvidos não são gratuitos e as cadeados só podem ser comprados, e não emprestados com um depósito. É um bom hostel em geral. Nicholas Kesteloot
Good price, atmosphere is good. Helpful frienly stuff. But the special 'vibe' for a perfect hostel was missing. The showers are molding... Julian K.
O hostel mais fixe de sempre? O equilíbrio certo entre jovens e mais velhos, laissez-faire e bem gerido, vida e tranquilidade, convívio e privacidade. O local é fantástico, super limpo, muito central - tudo o que precisas encontra-se muito perto - e também perto do rio, ótimo para dar uma corrida. Todos são super simpáticos e prestáveis. Adorei! Nadja Hennig
A equipa da recepção foi muito prestável. O pequeno-almoço estava muito bom. Steven Siegelman
Bonito e limpo. O staff é muito útil e está muito bem localizado. Mas se estás a procura de um hostel onde possas facilmente conhecer outros viajantes, este não é o teu hostel. Geneviève Rousseau-Myrand