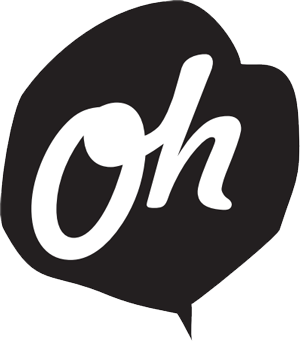 Two Great Locations in Seville
SECURE BOOKING • 24 HOUR CANCELLATION POLICY • BEST PRICES ONLINE
Book Now
Oasis Backpackers Hostels Palace Seville
Trying to decide where to stay in Seville? In the gorgeous capital of andalucia we have, not one... BUT TWO HOSTELS. Our town house in Sevilla's city centre, and the larger, restored, Oasis Backpackers' Palace. Equally charming, we'll leave them to fight it out.
Our large Palace Hostel boasts a gorgeous terrace with a bar & rooftop pool. Ideal for the city break of your dreams. Our bar hosts a mix of locals and backpackers alike, so you'll never find yourself lost for someone to talk to, what better place to practice your Sevillano while drinking to the sunset. Struggling to decide where to stay in Seville? look no further.
Oasis Backpackers Hostels Sevilla City
Our city hostel is a cosy alternative, with a great location, based opposite 'Las Setas' a giant wooden structure called 'the mushrooms'. You really feel in the middle of the action, while at the same time our cosy hostel hosts a rooftop pool and bar of its own, allowing you the best of both worlds.
Activities at Oasis Backpackers Hostels Sevilla!
There truly is always something to be doing in Seville. As well as the unlimited list of things to do in the city, we also host a whole tonne of things ourselves. Paella nights on the rooftops, tapas tours, yoga, rooftop parties, etc. Check out our social medias to see more of what we have to offer in Seville
Things to do in Sevilla, our Backpackers Guide!
¡Sevilla tiene un color especial! An amazing city full of style and history. There's a list as long as your arm of must see's in the Andalucia capital. But we know you want to see more than just the tourist sites. Through years and years of locals & staff alike adding to our lists of places to go, we have developed quite the list of must see places, (that you've never heard of), in each of our cities, so go ahead take a look… just don't tell anyone.
A picture's Worth a Thousand Words
Both Oasis Backpackers Hostels are centrally located in Sevilla
Just follow directions below and you will be alright.Remember, you can always call us should you get lost and need some more directions(+351) 213 478 044
How do I get to Oasis Backpackers Hostel…?
From Bus Station Plaza De Armas
From Train Station Santa Justa
From Bus Station Prado San Sebastián
From Seville Airport
What customers say about Oasis Backpackers Hostels Sevilla
Good price, atmosphere is good. Helpful frienly stuff. But the special 'vibe' for a perfect hostel was missing. The showers are molding... Julian K.
The coolest hostel ever ? The right balance between young and old, laissez-faire and well managed, life and quietness, get-together and privacy. The location is awesome, super clean, very central - everything you need is close - but also close to the river to have a run. And all the stuff is super nice and supportive. Loved it there! Nadja Hennig
The reception people were very helpful. The breakfast was very good. Steven Siegelman
Beautiful and clean. The staff is very helpful and it's well located. But if your looking for a hostel vibe where you can easily meat other travellers this is not your hostel Geneviève Rousseau-Myrand
Beautiful and clean. The staff is very helpful and it's well located. But if your looking for a hostel vibe where you can easily meat other travellers this is not your hostel Geneviève Rousseau Myrand
I loved this place. The rooftop is a really chill place to hang out and the location was pretty central in the city.I recommend getting to know Gledson, the Brazilian guy who works nights, as he was a great resource for some hidden gems in the city. Staying here is definetely work it. werlloo
Stayed here twice, once in the private room and once in a 6 dorm. The staff are always amazing and the preferred language is English, obviously they speak Spanish as well. They organise lots of activities and the hostel is well located in the centre of old town, close to transport, tourist attractions and shopping. Only drawback would be the food and sangria on site are a bit expensive. Robert Ferreira
Lives up to its name. Can't imagine staying anywhere but here now when in Seville as a couple. John-Paul Petersen
Stayed here for 2 nights, i usually go to 5 star hotels but this place was much more fun. Meet interesting people. The guy with a beard behind the bar was supercool. Goshtkub
It is a nice hostel for young travelers and to travel with friends. The breakfast was nice but the staff made some bad comments because we opened the door 2 minutes before it opened to the public. Definetly ruined a part of the stay. The rooftop is great if you wanna get to know people and have a few drinks. Anne Cocco