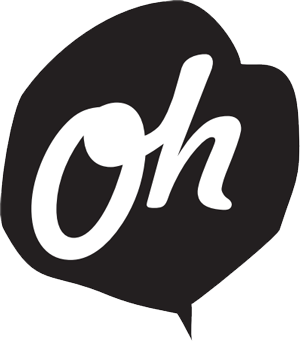 BOOK DIRECT WITH US in Sintra Surf
SECURE BOOKING • 24 HOUR CANCELLATION POLICY • BEST PRICES ONLINE
Book Now
Oasis Backpackers Hostels in Sintra
Sintra surf. For some travellers, a legitimate paradise. Need a break from tourism or just an ocean fix. Spend some time reconnecting with nature, yourself or maybe just reconnecting your tan. Book surf lessons & yoga directly at the hostel.
Welcome to the best surf hostel in Sintra
Sleeping well at the Aldeia Praia Oasis Backpackers Hostel
We've got a bunch of different accommodations options available, all with fresh, crispy linen or nordic duvets to dive away into your well-deserved sleep. Too good to believe? We get that. Check our photos out below.
Around Our CoastLine At Oasis Backpackers Hostels Sintra!
There is so much to do here. You'll have to decide whether your day will be about culture or sports, relaxing or respiring. We are 8km from the World Heritage Site of Sintra. If your day will be about sports, take the family for a mini-golf tournament on the other site of our Aldeia da Praia Glamping or rent some bikes to explore the nearby beaches like Magoito or Azenhas do Mar.
Around Our Sintra CoastLine
What could be better than to spend some days in a relaxing natural environment by the ocean with white sand and warm sun,  watching the surfers catching those big waves of the Atlantic ocean, or jump in yourself. Then try some local fish and a glass of local red wine. Do it right here at Sintra
One Image is Worth a Thousand Words
Oasis Backpackers Hostels Sintra is ideally located, it is very easy to find us!
Just follow directions below and you will be alright. Remember, you can always call us should you get lost and need some more directions(+351) 213 478 044
How do I get to Oasis Backpackers Hostel Sintra Surf…?
Getting Here
from the Lisbon Airport
from the Sintra Portela bus station
with the antique tram (the eléctrico)
What customers say about Oasis Backpackers Hostels Sintra
Good service, perfect kitchen, normal prices ol e
I havent stayed but the food and drink is lovely, pricey for the area, and the atmosphere is amazing during good weather. It gets windy so bring a jumper and the playground is all sand so be prepared for the kids to carry it home in the car. Staff are great. Jennifer Dunne
Beach Village is an incredible place to enjoy with family and friends. I stumbled upon it and decided to stop in for a few beers and a pizza. To my surprise, the pizza was absolutely amazing! Made with fresh ingredients and bursting with flavor, it was the perfect complement to the beautiful views and relaxing atmosphere. I can't wait to visit Beach Village again and would highly recommend it to anyone looking for a great place to unwind and enjoy delicious food. Gabi
Amazing set up. The staff are so friendly, the other travellers were amazing, the food and the selection of food was so good. Cannot recommend enough!!! I did the yoga and surf package, classes with the lovely Val and surfing with oasis sintra surf, they were all fantastic. Thank you guys so much 💓 Tracy Anne
Nice open place to grab a beer. Could have some music. Pet friendly Diego Coelho
Amazing place to stay outside of beautiful Lisbon and Sintra, if you want to be in close touch with Nature. The woods, the camping site, the beaches, the Surfers, everything is there for you, for people of all ages (mostly young backpacking Travelers and Surfers from all over the World) I definitely will come back this summer in September, and I DO recommend staying at this place. The only negatives about this place: 1- The rooms may get a bit too cold at night with the constant ocean breeze (so bring your small electric heater, if you can, or extra heavy clothing to wear/sleep at night) 2- NO sauna in the men's spa/shower room (that'd be perfect if they had a sauna there!) 3- They need a multi-purpose hybrid arena for soccer/volleyball/tennis. The positives: 4- All Employees speak English and French and they're all super friendly, hardworking and efficient, gay-friendly and prompt. 5- The whole facility is beautiful, very well equipped and kept with everything you need for a super stay. 6- It's a gay-friendly place with lots of gay couples/Travelers staying/visiting there. There are beautiful deserted nude beaches nearby. Julian Chatterton
We stayed here with our van for 15 eur and enjoyed the nice facilities and great food 😄😋 Tobias Schade
Awesome compound, I stayed at the hostel and really enjoyed the experience of having so many options for food and dining right on site. Wonderful people, very nice staff! Great facilities, decently well equipped kitchen, clean common areas and bathrooms. I especially enjoyed all the outdoor common areas, hammocks, decks, patios etc. The food trucks and restaurants were amazing! oskar johansson-theiss
Marta's 'Hops & Drops' is just the place to be in Aldeia da Praia. The ever changing selection of quality craft beers served by the best employee Maria Figueiredo will definitely satisfy any beer lover's needs and you can order any of the surrounding delightful foods with the lovely staff of Hops & Drops. David Preis
Fantastic place for a chilled afternoon, kids and pets friendly with lots of nice restaurant a Guilherme Alves