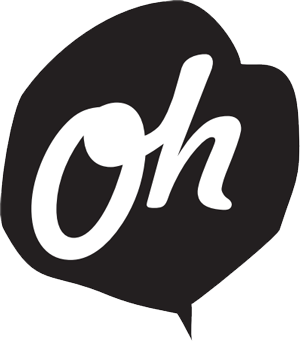 BOOK DIRECT WITHUS in Granada
SECURE BOOKING • 24 HOUR CANCELLATION POLICY • BEST PRICES ONLINE
Book Now
Oasis Backpackers Hostels in Granada
Come and meet us will show you a true Andalusian experience
Budget Rooms and Dorms in Granada, check them out!
Stay in our stunning Andalusian building to explore beautiful Granada on foot. At the base of the Albaicín you can visit the Morrocan shops and restaurants surrounding the area. Or simply bask in the sun on our roof terrace with a cocktail in each hand, the choice is yours… We respect both options equally.
Activities at Oasis Backpackers Hostels Granada
What do we have to offer? What a question. Here's a short list: Flamenco shows, tapas tours, open mics, paella nights yoga treks, bar crawls, city tours, BBQ nights, etc.
Got something else in mind? Get in touch before your stay, we can see what we can do for you.
Things to do in Granada, our Backpackers Guide!
Granada is amazing! A city full of vibrant student life and a rich history, Granada is the soul of Southern Spain. With this list of must-see sights, you're sure to see Granada the way it's meant to be seen and experience all the best parts of this Andalucian gem – like tasty free tapas, distinct culture, amazing architecture, vibrant flamenco, and bustling night life.
One Image is Worth a Thousand Words
Oasis Backpackers Hostels Granada is centrally located, it is very easy to find us!
Just follow directions below and you will be alright.
Remember, you can always call us should you get lost and need some more directions +34 958 215 848
How do I get to Oasis Backpackers Hostel Granada…?
From Granada Bus Station
From Granada Airport
From Granada Train Station
By Car
What customers say about Oasis Backpackers Hostel Granada
I had a wonderful time staying here! It's a great hostel with a good kitchen and a fun atmosphere. Super easy to make friends and the rooftop seating area was definitely the highlight. One star off for the lack of walking space in the rooms. Anna
A wonderful place to stay. The rooms are clean, the place is cozy and the stuff is very friendly. Even for a family it is great to stay! Also Albayzin is an amazing place to stay. I stayed here twice, once as a backpacker on my own and the second time with my family. This hostel was the perfect fit for both occasions. Thank you for having us and I will definitely come back as soon as possible 😊 Valli
Simply an awesome place to stay. The staff is friendly, helpful and respectful. You can reach nice sightseeing place in no time, you can reach super nice bars and food places. The rooms are really clean, the beds are comfortable. The lobby is a nice place to hang around and the bar is open all night. Nothing bad to say here, I fully recommend it even to families. Give it a try! Max
I have stayed 2 weeks at this hostel, and it had a great price for the value! Social guests, nice staff, and a nice outside area. A bit far from the bus station, but close to everything else! Small issues are that the doors are squeeky, and there is no nice place to put your phone/water in the top bunk. Dirk van den Merkhof
Great hostel in the middle of the old-town with very friendly people working there. Nice kitchen that needs new stoves though as from 8 burners maybe half was working/functioning. Clean rooms and bathrooms and for the fact that they in the city center it's really quiet at night. Good wifi in all rooms and even on roof top terrace. Would definitely go there again. albert Jansen
Amazing hostel. Great atmosphere and lots of people to socialize with. The location's great, nothing's too far away and it's fairly hidden away by some smaller streets, making it quiet at night. The building is also really nice and the showers and toilets are very clean. The roof terrace is honestly awesome. My only complaint would be that as a tall person, the bottom bunks are fairly uncomfortable. I couldn't sit up in my bed and hit my head against the top bunk more than once. The top bunks are fine however. The staff also was very friendly and I had some really nice chats with the volunteers. The service was also great, after checking out you're still allowed to use most of their facilities for the rest of the day. Would definitely come here again if I'm back in Granada, had a lovely time here. rutgerh hertoghe
Got a private room with ensuite. Room is clean with table and chairs, private tiny balcony (no smoking). Shower is great and high pressure but quite small! Hostel has a well equipped kitchen, small bar with a free cerveza on arrival, hang out spaces including a roof terrace. They did our laundry for 10 Euros which is worth it for the convenience. Easy to meet people, and apparently there are pub crawls on the weekend. Parking nearby at San Augustine, about 5-10 min walk, quite expensive. pho tho
Oasis Backpackers has always been like a second home for me. I have stayed there several times with small groups and always pass by to greet the incredible staff that work there. Recently, I had the opportunity to meet two amazing staff members; Ana, who was very professional, accomodating, attentive and resourceful, is someone you should certainly go and meet. I also had the opportunity of meeting Jose from Cadiz. It was always pleasant to chat with him in the morning. If you are used to staying in hostals, you will see this one is very comfortable, central location, friendly staff and excursion options. Jose Rodriguez
Awesome hostel Highly recommended Beautiful and spacious. Even My 8 bed dorm provided a bathroom, very comfortable. Rooftop with an amazing view and spacious too. Big kitchen with plenty of space for privacy or in company. Staff was very helpful and kind. After checkout you are welcome to stay and use the hostel with all includings (shower included) Price was really fair and i will come again for sure Highly recommended Yannik
This hostel is located in the old town so perfectly near to everything. It is an authentical old house, so pretty cool location anyways. Price was good and we had everything we needed. Stuff Was really sympatic. They have a cute rooftop terass from where you can see sun set snd rise. Towers are +2€ Cosima Schmitz