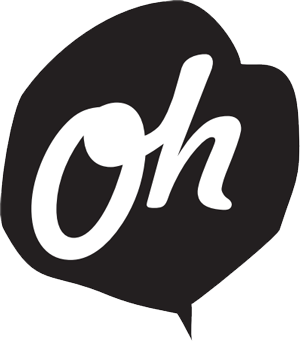 RÉSERVEZ DIRECTEMENT SUR NOTRE SITE OFFICIEL
SECURE BOOKING • 24 HOUR CANCELLATION POLICY • BEST PRICES ONLINE
Book Now
Oasis Backpackers Hostels are good for you
Granada, Seville, Toledo & Sintra
Depuis 2003, Oasis Backpackers Hostels ont été la meilleure auberge pour séjourner dans chacune de nos 6 villes. Mais maintenant, nous prenons un cran. Maintenant, nous sommes l'endroit pour ÊTRE.
Qu'est-ce que ça veut dire que tu demandes ? Grande question. Nous n'offrons pas seulement le meilleur endroit pour se reposer la tête, mais un endroit que vous ne voudrez pas quitter.
Oasis offers the best places to stay in Spain and Portugal
With artisan cocktails, a chef designed menu, roof terraces, pools, yoga, food tours, bar crawls, open mic nights, language exchanges, city tours… to name a few. But one thing's for sure.
At Oasis, we're…
More than just a bed
Qui sommes-nous...

Lorsque vous réservez avec nous, vous réservez une expérience. Notre personnel est là pour vous aider à trouver le vôtre, quel qu'il soit. Alors ne soyez pas timide, on ne mord pas.
Tu es dans le bien-être ? On a des mangeurs végétaliens et du yoga. Plus d'un animal de fête ? Comment les cocktails et les pub-crawls sonnent-ils? Voyager est tout ce que tu en fait. Nous le savons, et nous vous avons couvert.
Il y a toujours quelque chose à faire dans nos auberges. Mais en même temps, si vous cherchez juste à vous détendre ou faire du travail, nous avons des endroits pour cela aussi.
…Oh and thanks to all of our events and activities, our hostels have a great balance of locals and travelers for you to get involved with. One thing's for sure, once you're here, you won't want to leave.
We do our best to give you a taste of the city you're traveling to. Be it in events, tapas tours in our hostels in Spain. Or the beautiful buildings like our hostels in Portugal. We love our cities, and we'll do our best to show you why.
The Oasis Backpackers' Hostels Team
Check out our latest posts
Paella-night Dive in the pool, whatch the sunset and try our home made paella every saturday at 9pm in our amazing rooftop terrace. It won't get any better than that! [...]
Read more