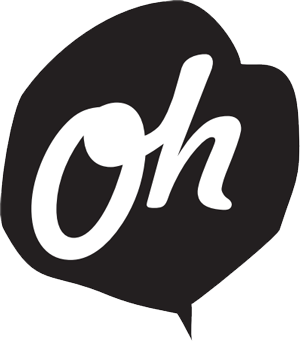 RESERVA DIRECTA en nuestro site oficial
SECURE BOOKING • 24 HOUR CANCELLATION POLICY • BEST PRICES ONLINE
Reserve ahora
Oasis Backpackers Hostels are good for you
Granada, Seville, Toledo & Sintra
Desde 2003, Oasis Backpackers Hostels ha sido el mejor albergue para alojarse en cada una de nuestras 6 ciudades. Pero ahora, , somos el lugar para ESTAR
¿Qué significa eso que preguntas? Gran pregunta. No solo ofrecemos el mejor lugar para descansar la cabeza, sino un lugar del que no querrás irte.
Oasis ofrece los mejores lugares para alojarse en España y Portugal
Con cócteles artesanales, un menú diseñado por el chef, terrazas en la azotea, piscinas, yoga, tours gastronómicos, rondas de bares, noches de micro abierto, intercambios de idiomas, recorridos por la ciudad... por nombrar algunos. Pero una cosa es segura.
En Oasis, somos...
Más que una cama
De que estamos hablando...

Cuando reservas con nosotros, estás reservando una experiencia. Nuestro personal está aquí para ayudarte a encontrar lo tuyo, sea lo que sea. Así que atrévete, no mordemos.
¿Te va al bienestar? Tenemos comidas veganas y yoga. ¿Más bien un animal nocturno? ¿Cómo suenan los cócteles y los pub-crawls? Viajar es lo que TÚ quieras hacer. Lo sabemos, y lo tenemos cubierto.
Siempre hay algo que hace en nuestrso hostels. Pero al mismo tiempo, si solo estás buscando relajarte o trabajar, también tenemos lugares para eso.
... Ah y gracias a todos nuestros eventos y actividades, nuestros hostels tienen un gran equilibrio entre lugareños y viajeros para que te sientas como un local más. Una cosa es segura, una vez que estés aquí, no querrás irte.
Hacemos todo lo posible para darte una muestra de la ciudad a la que viajas, ya sea en eventos, tapas tours en nuestros hostels en España o los hermosos edificios como nuestros hostels en Portugal. Amamos nuestras ciudades y haremos todo lo posible para mostrarte por qué.
El equipo de Oasis Backpackers' Hostels
Check out our latest posts
Join the fun with our pubcrawls on Tuesday, Thursday, Friday or Saturday night. We leave the hostel at 23:30 to the first bar for a beer or sangria, then heading off to the next place for some free shots. Finally we move to a club around 2am to dance the night away.
Read more