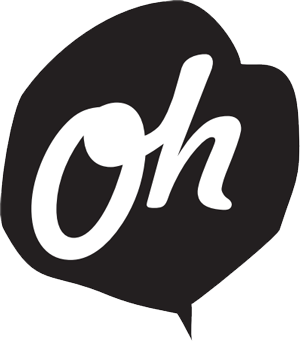 PRENOTA DIRETTAMENTE SUL NOSTRO SITO UFFICIALE
PRENOTAZIONE SICURA - POLITICA DI CANCELLAZIONE 24 ORE SU 24 - MIGLIORI PREZZI ONLINE
Prenota ora
Oasis Backpackers Hostels are good for you
Granada, Seville, Toledo & Sintra
Since 2003, Oasis Backpackers Hostels have been the best hostel to stay in each of our 6 cities. But now, we're taking it up a notch. Now, we're the place to STARE
What does that mean you ask? Great question. We dont only offer the best place to rest your head, but a place you won't want to leave.
Oasis offre i posti migliori in cui soggiornare in Spagna e Portogallo
Con cocktail artigianali, un menu progettato dallo chef, rooftops, piscine, yoga, tour gastronomici, bar crawls, serate karaoke, scambi linguistici, tour della città... solo per citarne alcuni. Ma una cosa è certa.
All'Oasis, siamo...
Più di un semplice letto
Chi siamo...

Quando prenoti con noi, stai prenotando una vera esperienza. Il nostro staff è a tua disposizione per qualunque cosa. Quindi non essere timido, non mordiamo!
Ti piace il benessere? Offriamo pasti vegani e yoga. Sei più un animale da festa? Cosa ne pensi di cocktail e pub-crawl? Viaggiare è quello che tu hai voglia di fare. Con noi hai le spalle coperte.
C'è sempre qualcosa da fare nei nostri ostelli. Ma allo stesso tempo, se sei solo in cerca di relax o devi lavorare, abbiamo dei luoghi anche per quello.
... Ah, e grazie a tutti i nostri eventi ed attività, i nostri ostelli hanno un grande equilibrio di gente del posto e viaggiatori che ti coinvolgeranno. Una cosa è certa, una volta che sarai qui, non vorrai andartene.
Facciamo del nostro meglio per darvi un assaggio della città che state visitando. Che si tratti di eventi, tour di tapas nei nostri ostelli in Spagna. O gli splendidi edifici come i nostri ostelli in Portogallo. Amiamo le nostre città e faremo del nostro meglio per mostrarvi il perché.
Il team degli ostelli di Oasis Backpackers
Dai un'occhiata ai nostri ultimi post
Beach Trip: Time 13hs Duration 6 hours, 13€ Join us for a day out to our traditional local beach with lots of games, sun, waves and a vegan/ meat barbeque. During this beach trip, our guide that will show [...]
Per saperne di più