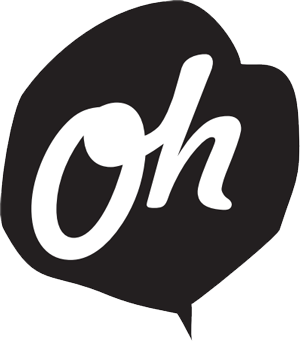 BOOK DIRECT WITH US In Lisbon
SECURE BOOKING • 24 HOUR CANCELLATION POLICY • BEST PRICES ONLINE
Reservar agora
Oasis Backpackers Hostels in Lisbon
Olhando para a explosão das experiências passadas nos nossos hostels, o hostel de Lisboa é considerado da velha guarda. Isto quer dizer que não é apenas um lugar para dormires, mas para teres experiências, conhecer amantes, amigos, perder amigos, perder amantes, perderes-te a ti mesmo e ainda assim chegares a tempo do pequeno almoço!
Budget Rooms and Dorms in Lisbon, check them out!
At the Oasis Backpackers Hostels in Lisbon we have ranging from 4 to 8 bed dorm for all types of travelers. All rooms come standard equipped with comfortable beds, personal electronic safes, linen, blankets and key card access. Mas como sabemos que só queres dar uma vista de olhos…vai em frente, vê-los... estás à vontade.
Activities at Oasis Backpackers Hostels Lisbon!
Achamos que os nossos hóspedes não devem apenas sentir como é estar na cidade, mas sim como é viver nela! Com isto reunimos os nossos anos de experiência nas ruas de Lisboa para criar uma lista de eventos e atividades gratuitas e pagas, para te proporcionar uma verdadeira experiência em Lisboa.
Things to do in Lisbon, our Backpackers Guide!
Embora tenha a reputação de uma das vidas noturnas mais vibrantes da Europa, algumas coisas podem ainda ser desvalorizadas. Modesta e descontraída, com tendências de "vêm como és", procurando sempre o prazer constante e relaxamento, Lisboa tem muito para oferecer, ao mesmo tempo proporciona uma pausa do ambiente frenético de outros destinos europeus.
One Image is Worth a Thousand Words
Vê os nossos últimos posts
Adiciona um pouco de Natureza, Cultura e Gastronomia à tua estadia em Lisboa! E a tua estadia em Lisboa vai ser tudo menos aborrecida!Se quiser adicionar algum ingrediente extra, Lisboa, os seus arredores e um mercado gigante tem muito para te oferecer! E o Oasis Backpackers Hostel Lisboa está apenas no [...]
Ler mais
Oasis Backpackers Hostels Lisbon is centrally located, it is very easy to find us!
Just follow directions below and you will be alright. Lembra-te, que podes sempre nos ligar no caso de te perderes e precisares de mais algumas direções(+351) 213 478 044
How do I get to Oasis Backpackers Hostel Lisbon…?
From The Train Station (Oriente)
from the Lisbon Airport
From The Metro Baixa Chiado
From The Bus Station (Sete Ríos)
From The Train Station (Santa Apolonia)
What customers say about Oasis Backpackers Hostels Lisbon
By the sea, good music and food here. Tianhao Ge
Didn't stay at the hostel but had drinks there with a big group. Was really nice and lovely staff! Jolien Noppen
Amazing place, bartender was the sweetest. Avoid bar park though. Awful. Kaat Vervenne
The hostel is very cool! The staff is amazing! One of the best experiences in Lisbon! Felipe Teixeira Da Silva
Cool and chill hostel, with both nice hosts and guests. Backpackers spirit and nicely located. miguel mig
Nice garden , price was decent, staff were chill Josh Fairhead
Nice bar downstairs and great staff. But if you need a quiet place then maybe this isn't for you. Miia H
Eu recomendaria uma estadia neste hostel a 100%! O hostel tem um ambiente acolhedor, a área comum é um lugar muito aconchegante para ler, jogar jogos de tabuleiro e conversar com as pessoas.O hostel têm um quintal adorável e a localização é perfeita. Sem mencionar que tem a equipa mais linda e os jantares divertidos! As bebidas também são muito baratas no bar; recomendo! Tara Tošić
Had a great time Here for 4 days. Breakfast was great and we could sleep in silence. You can chill inside and outside while planning your day or drinking a beer. The Hostel is 10 minutes from the centre where bars and restaurants are. Udo Siggi
Ambiente muito amigável e um pequeno-almoço adorável. Os funcionários eram muito prestáveis e acolhedores,voltarei defenitivamente Becca Mumford