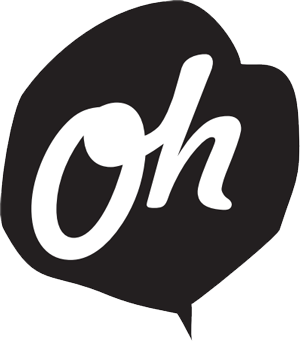 RESERVA DIRETAMENTE CONNOSCO EM Lisboa
RESERVA SEGURA • POLÍTICA DE CANCELAMENTO 24 HORAS • MELHORES PREÇOS ONLINE
Book Now
Oasis Backpackers Hostels de Lisboa
Olhando para a explosão das experiências passadas nos nossos hostels, o hostel de Lisboa é considerado da velha guarda. Isto quer dizer que não é apenas um lugar para dormires, mas para teres experiências, conhecer amantes, amigos, perder amigos, perder amantes, perderes-te a ti mesmo e ainda assim chegares a tempo do pequeno almoço!
Quartos e Dormitórios Económicos em Lisboa, vê já!
No Oasis Backpackers Hostels de Lisboa temos vários tipos de quartos que variam desde 4 a 14 camas para todos os tipos de viajantes, tendo a maior parte casas de banho privadas. Todos os quartos estão equipados com camas confortáveis, cofres eletrónicos para guardar objetos pessoais, roupa de cama de linho, cobertores, cartão-chave de acesso. Também temos um quarto duplo privado com casa de banho privada. But we know you just want to see them… go ahead, check them out… do it.
Atividades no Oasis Backpackers Hostels Lisboa!
We think our guests shouldn't just feel what it's like to stay in a city, but what it is like to actually live in it. We've put our years of Lisbon street expertise together to create a list of free and paid activities and events to give you a true local Lisbon experience.
O que fazer em Lisboa, Guia de Backpackers!
Though its reputation of one of Europe's more vibrant night lifes, some things can still go understated. Unpretentions and casual with come-as-you-are tendencies, constant pleasure seeking and relaxation, Lisbon has plenty to absorb, while offering a break from the frenetic atmosphere from other European destinations.
Uma imagem vale mais do que mil palavras
Vê os nossos últimos posts
Junta-te à diversão com os nossos pubcrawls na terça, quinta, sexta ou sábado à noite. Saímos do hostel às 23:30 em direção ao primeiro bar para tomar uma cerveja ou sangria, depois seguimos para o próximo bar para tomar alguns shots grátis. Por último, deslocamos-nos para a discoteca por volta das 2 da manhã para dançarmos toda a noite.
Ler mais
Oasis Backpackers Hostels Lisboa está localizado no centro, e é muito fácil nos encontrares!
Basta seguir as instruções abaixo e tudo correrá bem. Lembra-te, que podes sempre nos ligar no caso de te perderes e precisares de mais algumas direções(+351) 213 478 044
How do I get to Oasis Backpackers Hostel Lisbon…?
Da Estação de Comboios (Oriente)
Do Aeroporto de Lisboa
Do Metro Baixa-Chiado
From The Bus Station (Sete Ríos)
Da Estação de Comboios (Santa Apolónia)
O que os clientes dizem sobre o Oasis Backpackers Hostels Lisboa
The hostel is very cool! The staff is amazing! One of the best experiences in Lisbon! Felipe Teixeira Da Silva
Cool and chill hostel, with both nice hosts and guests. Backpackers spirit and nicely located. miguel mig
Nice bar downstairs and great staff. But if you need a quiet place then maybe this isn't for you. Miia H
Eu recomendaria uma estadia neste hostel a 100%! O hostel tem um ambiente acolhedor, a área comum é um lugar muito aconchegante para ler, jogar jogos de tabuleiro e conversar com as pessoas.O hostel têm um quintal adorável e a localização é perfeita. Sem mencionar que tem a equipa mais linda e os jantares divertidos! As bebidas também são muito baratas no bar; recomendo! Tara Tošić
Had a great time Here for 4 days. Breakfast was great and we could sleep in silence. You can chill inside and outside while planning your day or drinking a beer. The Hostel is 10 minutes from the centre where bars and restaurants are. Udo Siggi
Ambiente muito amigável e um pequeno-almoço adorável. Os funcionários eram muito prestáveis e acolhedores,voltarei defenitivamente Becca Mumford
Um lugar muito bom para ficar. Equipa adorável, bons serviços e também um Hostel limpo. Simone de ruggiero
Excelente localização - boa vista do telhado, bela arquitetura, e equipa(o Thomas foi incrível & útil, um rapaz muito fixe), cerveja barata durante a happy hour. O grande problema são as casas de banho/chuveiros limitados para o número de pessoas hospedadas, os armários são pequenos. JOF FDS
I've already started to miss this place. The first day in Lisbon I was so tired, and thought things were not as cheap as I'd imagined. Then the DJ played some good music, and all the lovely people went out at night together... You'll get to know why Europeans praise Lisbon and this hostel is definitely part of it. Plus, it's cheap! Etienne Ray