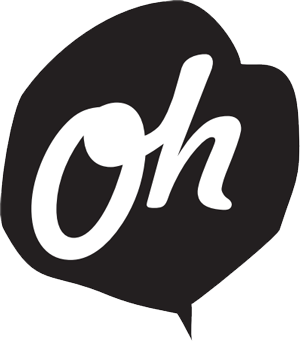 BOOK GROUPS WITH US in Malaga
SECURE BOOKING • 24 HOUR CANCELLATION POLICY • BEST PRICES ONLINE
Book Now
Oasis Backpackers Hostel Malaga
Due to the current situation, we are only accepting group bookings, please enquire with us if you have any questions!
Con la ciudad y la playa a menos de 10 minutos el uno del otro, lo que una ciudad para visitar. Es justo que su hostal es una opción igualmente genial. Salga de nuestras puertas y encontérsese en el centro de la ciudad, mercados a su izquierda y bares a su derecha, Oasis es el mejor albergue de Málaga para cualquier persona dividida entre escapada urbana y playa.
Budget Rooms and Dorms in Malaga, check them out!
Tenemos dormitorios espaciosos cada uno con un balcón. Todas incluyen taquillas gratuitas, ropa de cama y aire acondicionado. También ofrecemos espacios para trabajar para los nómadas digitales entre ustedes, nunca más se preocupe por encontrar un lugar con café y Wifi gratis.
Activities at Oasis Backpackers Hostel Malaga!
Con absolutamente toneladas de bares oscuros e interesantes, salta a uno de nuestros bares para echar un vistazo a lo que Málaga por la noche se trata. O tal vez yoga y brunch es más su velocidad con nuestros menús personalizados diseñados por el chef. Ofrecemos todo tipo de experiencias para cada persona. Barbacoa, tapas, intercambios de idiomas, caminatas, etc. Con algo diferente cada día, te preguntarás por qué no reservaste por más tiempo.
Things to do in Malaga, our Backpackers Guide!
Una ciudad llena de vida vibrante y una rica historia, Málaga es uno de los destinos más populares en el sur de España. Con esta lista de lugares de interés, seguro que verá Málaga de la manera en que está destinada a ser vista y experimentará todas las mejores partes de esta vibrante ciudad.
Una imagen vale más que mil palabras
Oasis Backpackers Hostels Málaga is centrally located, it is very easy to find us!
Sólo tienes que seguir las instrucciones a continuación y estarás bien.
Remember, you can always call us should you get lost and need some more directions(+34) 952 005 116
How do I get to Oasis Backpackers' Hostel Malaga…?
From Malaga Airport
From Malaga Train Station
From Malaga Bus Station
En coche
What customers say about Oasis Backpackers Hostels Malaga
Comfy Beds, awesome social hostel with the best backpackers and knowledgeable and friendly staff! Thank you to Melana (my favourite) and Manu for being the life and soul of Málaga! Will always remember you two 🎉🎉🎉🎉 John Smith
Melana and Manu are the best team ever, they made my stay at Oasis the best experience of my life. So welcomed!! I wouldn't have stayed in Málaga so long without them here. Manu's humour and cooking is the BEST. Make sure after he makes you a meal you tell him you like his cook! I love Manu's cook!! Canoe Rich
I stayed in this hostel for 2 nights and had a great time! When I arrived, I was checked in by the lovely Dora, she is super fun and nice. Milena was also very kind and helpful and suggested me a few places that I must see during my short stay. Petra Hartai
From Morocco with love, Since 2015, all the times I go to Malaga I book this hostel and I spent more than 50 nights there so far! Was also in Oasis Granada & Sevilla. This time I was attended by Manu the Argentinian guy and Milena the Italian girl. They were very nice and helpful. Manu even went out with us after work for drinks and showed us a cool bar. The only thing that should be changed in the hostel are: 1- Add a TV 2- The roof bar: it will be nice to have it only for hostels' customers 3- Also please add some electrical plugs in the common area by the elevator/locker and near the kitchen so we can charge phones/laptops while there. See you next time guys! Thanks again. Dauphin Bleu
Confortable stay and nice staff. Dora was really nice at the reception. She had good recomendations in the city. Zoldborso Leveske
Amazing hostel. Good location and cool environment. Dora is the best receptionist that I ever met, she had always a solution to every problem I had💞 Anastasia Tara
Amazing atmosphere, staff is super friendly. Clean, tidy. Located right in the city centre Viky Mta
Me he alojado aquí un par de veces, fue una estancia muy agradable y con el gran servicio y la amabilidad de Sergey un caballero muy agradable. También Marina también fue servicial. Excelente lugar sería muy recomendable. Gracias James. James Samuel
Es un bonito hostal situado en el centro. A poca distancia de la mayor parte del lugar turístico de Málaga. Catedral y el teatro de Roma está a menos de 10 minutos a pie. La ubicación del hostal tal vez un poco dudoso, pero en el interior, es todo limpio y espacioso. Las habitaciones están limpias y las camas son cómodas. Mr Pits
Gran hostal y aún mayor Pub Crawl. Gracias por la increíble estancia y las noches divertidas con South Tours! Luks Sembro