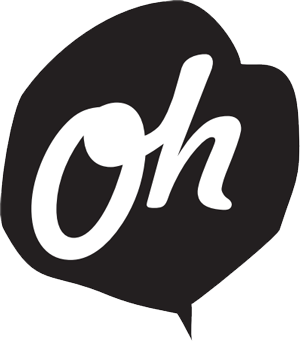 BOOK GROUPS WITH US in Malaga
PRENOTAZIONE SICURA - POLITICA DI CANCELLAZIONE 24 ORE SU 24 - MIGLIORI PREZZI ONLINE
Book Now
Oasis Backpackers Hostel Malaga
Due to the current situation, we are only accepting group bookings, please enquire with us if you have any questions!
Con la città e le spiagge sabbiose a 10 minuti l'uno dall'altro, che posto da visitare! Sarebbe giusto che il vostro ostello sia una scelta altrettanto grande. Uscirai dalle nostre porte e ti ritroverai nel centro della città, con mercati alla tua sinistra e bar alla tua destra, Oasis è il miglior ostello di Malaga per chiunque sia indeciso tra vacanza in città e soggiorno in spiaggia.
Budget Rooms and Dorms in Malaga, check them out!
Abbiamo dei dormitori spaziosi ciascuno con un balcone. Tutti comprendono armadietti gratuiti, biancheria da letto e aria condizionata. Offriamo anche spazi per lavorare per i nomadi digitali tra di voi, non dovrai più preoccuparti di trovare un posto con caffè e Wifi gratuito.
Activities at Oasis Backpackers Hostel Malaga!
Con tonnellate di bar oscuri e interessanti, salta su uno dei nostri bar crawls per dare un'occhiata a ciò che offre Malaga di notte. O forse lo yoga e il brunch sono più adatti a te, con i nostri menu personalizzati creati dallo chef. Offriamo tutti i tipi di esperienze per ogni persona. Barbecue, tour di Tapas, scambi linguistici, escursioni, ecc. Con qualcosa di diverso ogni giorno, ti chiederai perché non hai prenotato per più tempo.
Things to do in Malaga, our Backpackers Guide!
Città ricca di vita vivace e storia, Malaga è una delle destinazioni più popolari della Spagna meridionale. Con questa lista di luoghi da non perdere, puoi essere sicuro di vedere Malaga nel modo in cui è pensata, e sperimentare tutte le parti migliori di questa vivace città.
One Image is Worth a Thousand Words
Oasis Backpackers Hostels Málaga is centrally located, it is very easy to find us!
Just follow directions below and you will be alright.
Remember, you can always call us should you get lost and need some more directions(+34) 952 005 116
How do I get to Oasis Backpackers' Hostel Malaga…?
From Malaga Airport
From Malaga Train Station
From Malaga Bus Station
In auto
What customers say about Oasis Backpackers Hostels Malaga
Comfy Beds, awesome social hostel with the best backpackers and knowledgeable and friendly staff! Thank you to Melana (my favourite) and Manu for being the life and soul of Málaga! Will always remember you two 🎉🎉🎉🎉 John Smith
Melana and Manu are the best team ever, they made my stay at Oasis the best experience of my life. So welcomed!! I wouldn't have stayed in Málaga so long without them here. Manu's humour and cooking is the BEST. Make sure after he makes you a meal you tell him you like his cook! I love Manu's cook!! Canoe Rich
I stayed in this hostel for 2 nights and had a great time! When I arrived, I was checked in by the lovely Dora, she is super fun and nice. Milena was also very kind and helpful and suggested me a few places that I must see during my short stay. Petra Hartai
From Morocco with love, Since 2015, all the times I go to Malaga I book this hostel and I spent more than 50 nights there so far! Was also in Oasis Granada & Sevilla. This time I was attended by Manu the Argentinian guy and Milena the Italian girl. They were very nice and helpful. Manu even went out with us after work for drinks and showed us a cool bar. The only thing that should be changed in the hostel are: 1- Add a TV 2- The roof bar: it will be nice to have it only for hostels' customers 3- Also please add some electrical plugs in the common area by the elevator/locker and near the kitchen so we can charge phones/laptops while there. See you next time guys! Thanks again. Dauphin Bleu
Confortable stay and nice staff. Dora was really nice at the reception. She had good recomendations in the city. Zoldborso Leveske
Amazing hostel. Good location and cool environment. Dora is the best receptionist that I ever met, she had always a solution to every problem I had💞 Anastasia Tara
Amazing atmosphere, staff is super friendly. Clean, tidy. Located right in the city centre Viky Mta
Ho soggiornato qui un paio di volte, è stato un soggiorno molto piacevole e con ottimo servizio e disponibilità di Sergey, persona molto gentile. Anche Marina era disponibile, fin troppo. Ottimo posto, lo consiglierei vivamente. Gracias James. James Samuel
Its a nice hostel located centrally. Walking distance from most of the Malaga tourist spot. Cathedral and Rome theater is less than 10 mins walk. The location of the hostel maybe a bit dodgy but inside, its all clean and spacious. The rooms are clean and the beds are comfortable. Mr Pits
Ottimo ostello e anche migliore il loro Pub Crawl. Grazie per l'incredibile soggiorno e le notti divertenti con South Tours! Luks Sembro