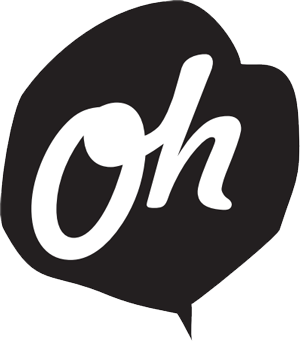 BOOK GROUPS WITH US in Malaga
SECURE BOOKING • 24 HOUR CANCELLATION POLICY • BEST PRICES ONLINE
Book Now
Oasis Backpackers Hostel Malaga
Due to the current situation, we are only accepting group bookings, please enquire with us if you have any questions!
With the city and the sandy beaches all within 10 minutes of each other, what a city to visit. It's only right that your hostel is an equally great choice. Step out of our doors and find yourself in the middle of the city, markets to your left and bars to your right, Oasis is the best hostel in Malaga for anyone torn between city break and beach stay.
Budget Rooms and Dorms in Malaga, check them out!
We've got spacious dorms each with a balcony. All including free lockers, bed linen, and air conditioning. We also offer spaces to work for the digital nomads among you, never again worry about finding somewhere with coffee & free Wifi. 
Activities at Oasis Backpackers Hostel Malaga!
With absolutely tonnes of obscure and interesting bars, jump on one of our bar crawls to get a glimpse of what Malaga at night is about. Or maybe yoga & brunch is more your speed with our custom chef built menus. We offer all kinds of experiences for every person. BBQ, Tapas tours, language exchanges, hikes, etc. With something different every day, you'll be asking yourself why you didn't book for longer.
Things to do in Malaga, our Backpackers Guide!
A city full of vibrant life and a rich history, Malaga is one of the most popular destinations in Southern Spain. With this list of must-see sights, you're sure to see Malaga the way it's meant to be seen and experience all the best parts of this vibrant city.
One Image is Worth a Thousand Words
Oasis Backpackers Hostels Málaga is centrally located, it is very easy to find us!
Just follow directions below and you will be alright.
Remember, you can always call us should you get lost and need some more directions(+34) 952 005 116
How do I get to Oasis Backpackers' Hostel Malaga…?
From Malaga Airport
From Malaga Train Station
From Malaga Bus Station
By Car
What customers say about Oasis Backpackers Hostels Malaga
Comfy Beds, awesome social hostel with the best backpackers and knowledgeable and friendly staff! Thank you to Melana (my favourite) and Manu for being the life and soul of Málaga! Will always remember you two 🎉🎉🎉🎉 John Smith
Melana and Manu are the best team ever, they made my stay at Oasis the best experience of my life. So welcomed!! I wouldn't have stayed in Málaga so long without them here. Manu's humour and cooking is the BEST. Make sure after he makes you a meal you tell him you like his cook! I love Manu's cook!! Canoe Rich
I stayed in this hostel for 2 nights and had a great time! When I arrived, I was checked in by the lovely Dora, she is super fun and nice. Milena was also very kind and helpful and suggested me a few places that I must see during my short stay. Petra Hartai
From Morocco with love, Since 2015, all the times I go to Malaga I book this hostel and I spent more than 50 nights there so far! Was also in Oasis Granada & Sevilla. This time I was attended by Manu the Argentinian guy and Milena the Italian girl. They were very nice and helpful. Manu even went out with us after work for drinks and showed us a cool bar. The only thing that should be changed in the hostel are: 1- Add a TV 2- The roof bar: it will be nice to have it only for hostels' customers 3- Also please add some electrical plugs in the common area by the elevator/locker and near the kitchen so we can charge phones/laptops while there. See you next time guys! Thanks again. Dauphin Bleu
Amazing hostel. Good location and cool environment. Dora is the best receptionist that I ever met, she had always a solution to every problem I had💞 Anastasia Tara
Confortable stay and nice staff. Dora was really nice at the reception. She had good recomendations in the city. Zoldborso Leveske
Amazing atmosphere, staff is super friendly. Clean, tidy. Located right in the city centre Viky Mta
I have stayed here a few times,was a very pleasant stay and with the great service and helpfulness of Sergey a very nice gent. Also Marina was helpful too. Great place would highly recommend. Gracias James. James Samuel
Its a nice hostel located centrally. Walking distance from most of the Malaga tourist spot. Cathedral and Rome theater is less than 10 mins walk. The location of the hostel maybe a bit dodgy but inside, its all clean and spacious. The rooms are clean and the beds are comfortable. Mr Pits
Great hostel and even greater Pub Crawl. Thanks for the amazing stay and the fun nights with South Tours! Luks Sembro